Lucie Hardoin offers a visual performance on your live projects (music, poetry, theater, dance …) for a new perceptual and sensitive experience. The suspended or moving images mixed live will take us on a timeless trip.

Trio presentation

« Et Alors »

Lydia, Lucie and Jean-Mathias offer an Audiovisual Performance.
On the scene :
Flutes with strange shapes from 25 cm to 1m80 in length.
A Fender Rhodes, this mythical keyboard at the center of the creative effervescence of the 70s. And some strange boxes …
A classical pianist who is curious about jazz, world music, improvisation …
A jazz flutist who play contemporary music and extra-European music … A video maker who will mix live pictures/movies on the music proposed by Lydia et Jean Mathias for a perceptual and sensitive experience.
Together, between compositions and improvisations, they invent in the instant an audiovisual universe fluid and impalpable: Electro? Jazz? Pop? Contemporary?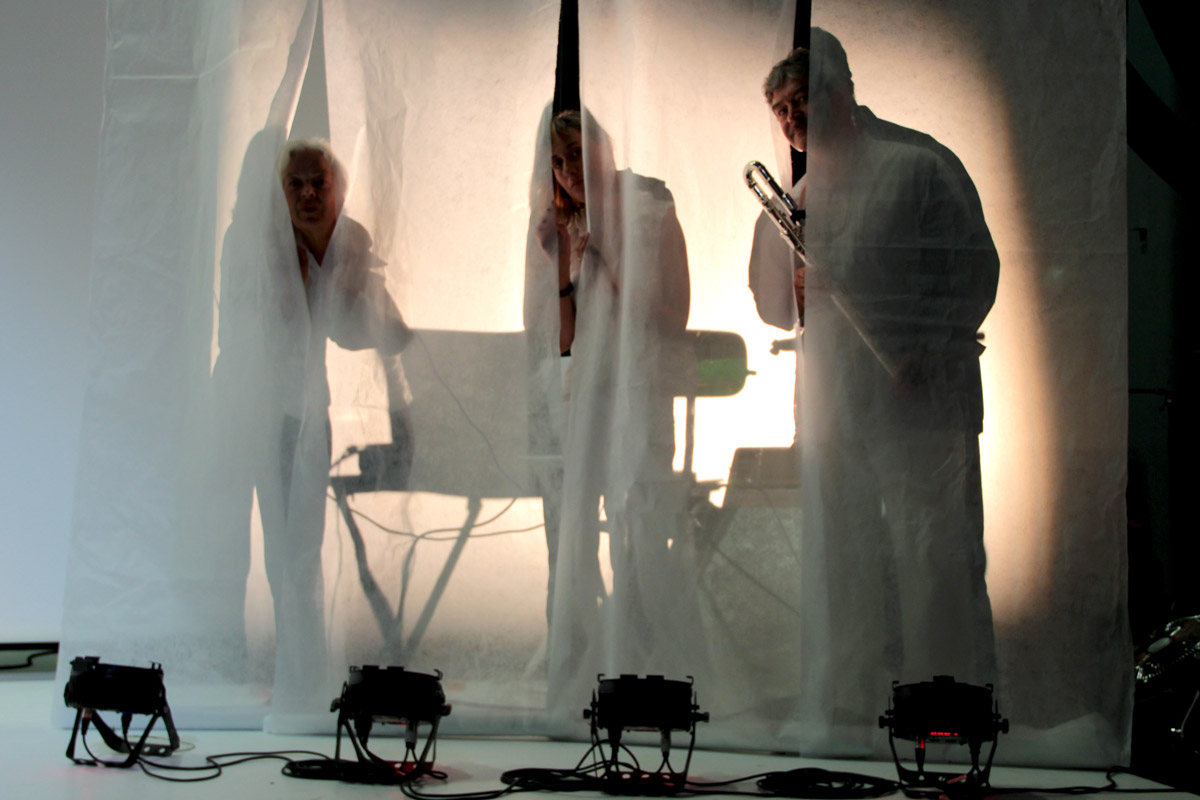 Invisible voices sing unpredictable and whirling melodies. Tense rhythms chant aerial and ephemeral sounds. Suspended or moving images will take us on a timeless trip. The spectator, transported between dreams and movements, might ask: But who does what?
Teaser :